OAR Approved as FACE VA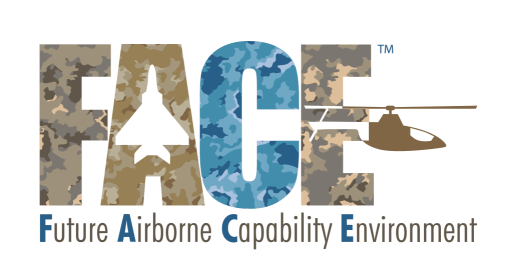 Release Date: 9/28/2022
OAR Approved as a FACE™ Verification Authority
Huntsville, AL. September 19, 2022. On-Line Applications Research Corporation (OAR) is proud to announce approval by the Future Airborne Capability Environment (FACE) Consortium as a FACE™ Verification Authority (VA). OAR maintains its Associate membership in the FACE Consortium representing our interest in the RTEMS open-source POSIX RTOS. We also support Army PEO Aviation's investment in the FACE Technical Standard by participating in multiple Technical Working Group Subcommittees, including two Subcommittee leadership roles. OAR team members are listed among the Principal Authors of multiple versions of the FACE Technical Standard, the FACE Reference Implementation Guide, the FACE Conformance Guide, and other publications of the FACE Consortium. We also contribute independent testing of the FACE Conformance Test Suite (CTS) release candidates. We have been consistently active in developing and improving the FACE Technical Standard for many years. Leveraging this expertise, we are confident in our ability to provide cost-effective and timely FACE Verification services. OAR welcomes the opportunity to act as your FACE VA. For more information about FACE VA services, please contact us at FACE-VA@oarcorp.com or visit www.oarcorp.com/FACE-VA.
The FACE Consortium is a government and industry partnership committed to providing a framework for software portability that reduces cost and speeds time to market by fostering standard, open interfaces that enhance portability, interoperability, and reuse. For more information about the Consortium, refer to www.opengroup.org/face.
About OAR
OAR is a small business that started over 44 years ago in Huntsville, AL. We specialize in real-time, embedded, mission systems architecture, design, and development, as well as model-based systems engineering (MBSE), operating systems, modular open-system architecture (MOSA), FACE, and many commercial and military standards. OAR supports PEO Aviation on key committees defining the future of architecture and Digital Engineering (DE) (methods, tools, process, policy), and serving on the SysML 2.0 (international MBSE modeling language standard) Technical Team. We support the Army's Future Ground Vehicle Reference Architecture (AGVRA) team (CCDC GVSC). OAR has represented the Army within FACE Consortium since its inception. RTEMS, developed by OAR, is an open source RTOS used worldwide and currently embedded in the Mars Perseverance Rover, Curiosity Rover, NASA's Solar Probe, Juno Probe, Gemini telescope, DART, many other currently active satellites, and even the BMW Superbike!
Our key customers include Army (PEO Aviation, CCDC GVSC, CCDC AvMC, PM UAS, PM AMSA, ASA(ALT), IAMD/CMDS, CCDC C5ISR, PM UH, PM JAMS), Missile Defense Agency (MDA), NASA (Marshall, Goddard, Jet Propulsion Lab, Applied Physics Lab), and European Space Agency (ESA).
For more information regarding OAR's support and services, please contact us at www.oarcorp.com or www.rtems.com.